In recent years, waist bags, also known as fanny packs, have made a spectacular comeback in the fashion world. Once considered a functional accessory reserved for tourists and outdoor enthusiasts, waist bags have now evolved into a stylish fashion statement. This versatile accessory has taken the fashion industry by storm and has been spotted on runways, red carpets, and street-style looks alike.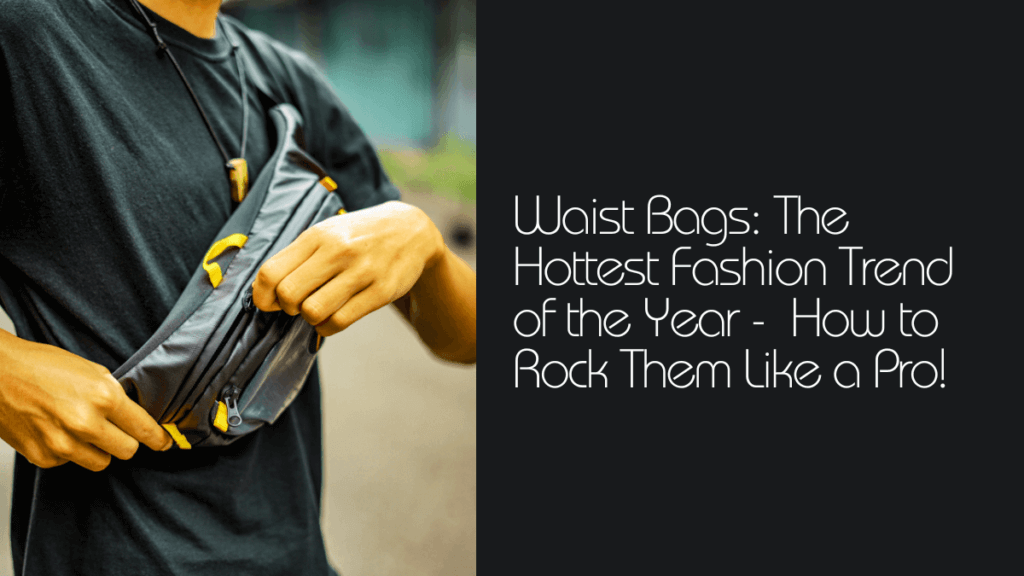 In this article, we will explore the reasons behind the resurgence of waist bags, how to wear them with confidence, and why they are here to stay as the hottest fashion trend of the year.
The Evolution of Waist Bags: From Necessity to Fashion
Waist bags have a fascinating history, starting as a practical item to carry essentials while keeping hands free. Over time, fashion designers recognized their potential, transforming them into chic and stylish accessories. Today's waist bags come in various materials, designs, and sizes to suit every taste and occasion.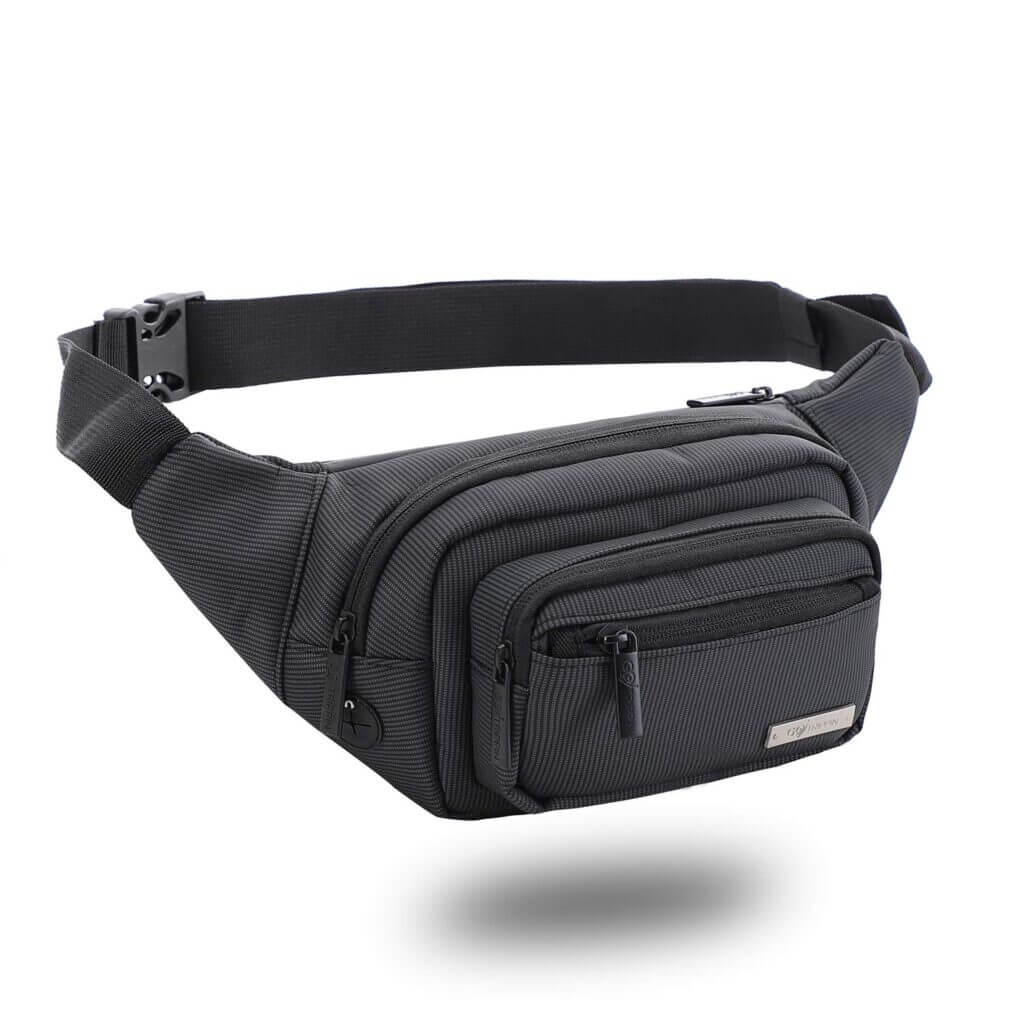 Waist Bags for Men Women
Water resistant
Adjustable strap
Waterproof back pocket
Spacious with multiple pockets
International branded zippers
Embracing Functionality and Style
One of the main reasons behind the popularity of waist bags is their perfect blend of functionality and style. Unlike traditional handbags, waist bags leave your hands and shoulders free, providing comfort while on the move. They can hold your essentials such as phone, keys, wallet, and makeup, making them ideal for a hands-free lifestyle.
The Versatility of Waist Bags
Waist bags are incredibly versatile, and that's one of their strongest selling points. They can effortlessly transition from casual daywear to chic evening looks. Whether you're heading to a music festival, going for a jog, or attending a fancy event, there's a waist bag that complements your outfit and serves its purpose.
Large Waist Bag for Men Women 
Adjustable Strap
Water Resistant
Fit for different waist size
Ideal for various activites

Rocking the Waist Bag Trend: Dos and Don'ts
While waist bags are undoubtedly trendy, wearing them the right way is crucial to achieving a fashionable look. Here are some dos and don'ts to rock waist bags like a pro:
Do Choose the Right Size
Select a waist bag that complements your body size. For petite individuals, a smaller bag works best, while taller individuals can carry off larger designs with ease.
Don't Overstuff the Bag
Avoid overloading your waist bag as it can ruin the aesthetic and strain the bag's structure. Carry only the essentials to keep a sleek appearance.
Do Experiment with Styles
Don't be afraid to experiment with different styles of waist bags. From leather to canvas, neutral tones to vibrant colors, there's a waist bag for every taste and outfit.
Don't Wear it too Low or too High
Finding the right position for your waist bag is crucial. Wearing it too low or too high can throw off your entire outfit. Aim for a position that accentuates your waistline and complements your attire.
Adidas Unisex Waist Bag
Convenient size to wear
Key fob in front pocket
clip lock closure
Zippered main compartment and small front pocket
Waist Bag Pairings: Perfecting the Look
The Casual Chic
Pair a stylish leather waist bag with high-waisted jeans, a tucked-in graphic tee, and ankle boots for an effortlessly chic and comfortable look.
The Athleisure Trend
Combine a sporty waist bag with leggings, a crop top, and sneakers for an on-trend athleisure ensemble that exudes both style and comfort.
The Evening Glam
Opt for an elegant waist bag adorned with embellishments or metallic details to complement your cocktail dress and heels for a head-turning evening look.
The Future of Waist Bags in Fashion
Fashion trends are constantly evolving, but it's safe to say that waist bags are here to stay. As more designers incorporate them into their collections and celebrities flaunt them on various occasions, their popularity will continue to soar.
Conclusion
Waist bags have come a long way, from being utilitarian accessories to becoming a must-have fashion statement. Their functionality, style, and versatility have contributed to their revival as the hottest trend of the year. By following the dos and don'ts of wearing them, and pairing them with the right outfits, you can effortlessly embrace this trend and make it your own.
FAQs
Are waist bags suitable for formal events?
Yes, waist bags can be suitable for formal events if you choose an elegant design that complements your outfit.
Can men wear waist bags?

Absolutely! Waist bags are unisex and can be styled by anyone looking to add a touch of functionality and fashion to their ensemble.
How do I clean and maintain my waist bag?
The cleaning and maintenance instructions depend on the material of your waist bag. For leather, use a damp cloth and specialized leather cleaner. For fabric bags, follow the care instructions on the tag.
Can I wear a waist bag with a dress?
Yes, you can wear a waist bag with a dress. Opt for a sleek, slim design that complements the dress and doesn't overpower it.
What other names are waist bags known by?
Waist bags are also commonly known as fanny packs (in the US), bum bags (in the UK), and belt bags.