Wide Leg-jeans for women have become increasingly popular in recent years, and for good reason. These jeans provide a stylish and comfortable option for women who want to look fashionable while also feeling relaxed.
In this article, we'll take a closer look at wide-leg jeans, exploring their history, how to wear them, and where to buy them.
History of Wide-Leg Jeans for Women Wide-leg jeans have been around for decades, with their origins dating back to the 1930s when they were first worn by Hollywood actresses such as Katharine Hepburn. During this time, women's fashion was dominated by form-fitting, curve-hugging silhouettes, and the wide-leg jean offered a refreshing alternative. The style gained popularity again in the 1970s, with flared jeans becoming a staple of the era's bohemian style.
Today, wide-leg jeans continue to be a popular choice for women's fashion, with various styles available to suit different tastes and occasions. From high-waisted options that accentuate the waistline to cropped lengths that show off your shoes, there's a wide-leg jean for every woman.
Also Read – Men's Summer fashion Latest Trends in India
How to Wear Wide-Leg Jeans for Women When it comes to styling wide-leg jeans, there are many options to choose from.
Here are a few tips to help you create a stylish look:
Tuck in your top: Wide-leg jeans tend to have a loose and flowy silhouette, so it's essential to balance this out by tucking in your top. This helps define your waistline and create a more polished look.
Choose the right footwear: Wide-leg jeans look great with a variety of footwear options, including sneakers, sandals, and ankle boots. It's important to choose the right pair of shoes that will complement the style of the jeans you're wearing.
Experiment with accessories: Accessories are an excellent way to elevate your wide-leg jean look. A statement belt, oversized sunglasses, or a chunky necklace can add a pop of personality to your outfit.
Don't be afraid to mix and match: Wide-leg jeans can be worn with a variety of tops, including crop tops, blouses, and t-shirts. Experiment with different styles to create a unique look that suits your personal taste.
Where to Buy Wide-Leg Jeans for Women Wide-leg jeans are widely available, and many retailers offer a variety of styles to choose from.
Check out the best branded wide leg-jeans:
Levi's:
Levi's is a well-known brand that offers a variety of wide-leg jeans for women. From high-waisted options to cropped lengths, there's a style for every occasion.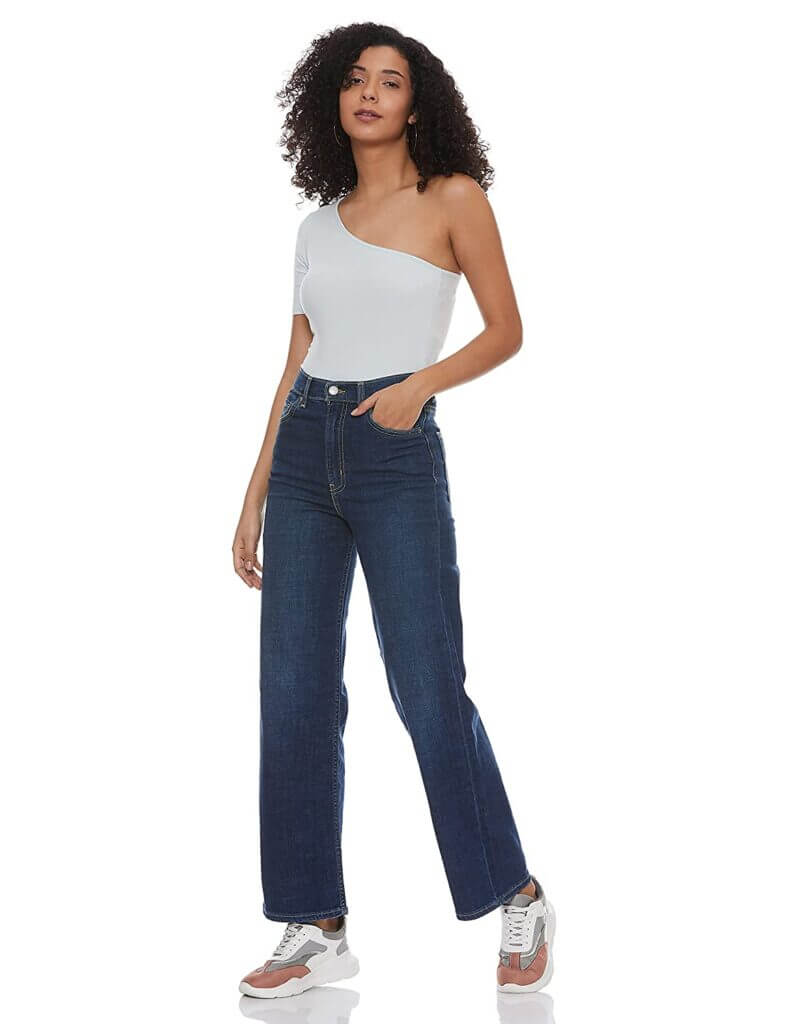 Aka Chic:
Aka Chic is another popular brand that offers a range of wide-leg jeans. Their styles are known for being comfortable and stylish, making them a popular choice among women.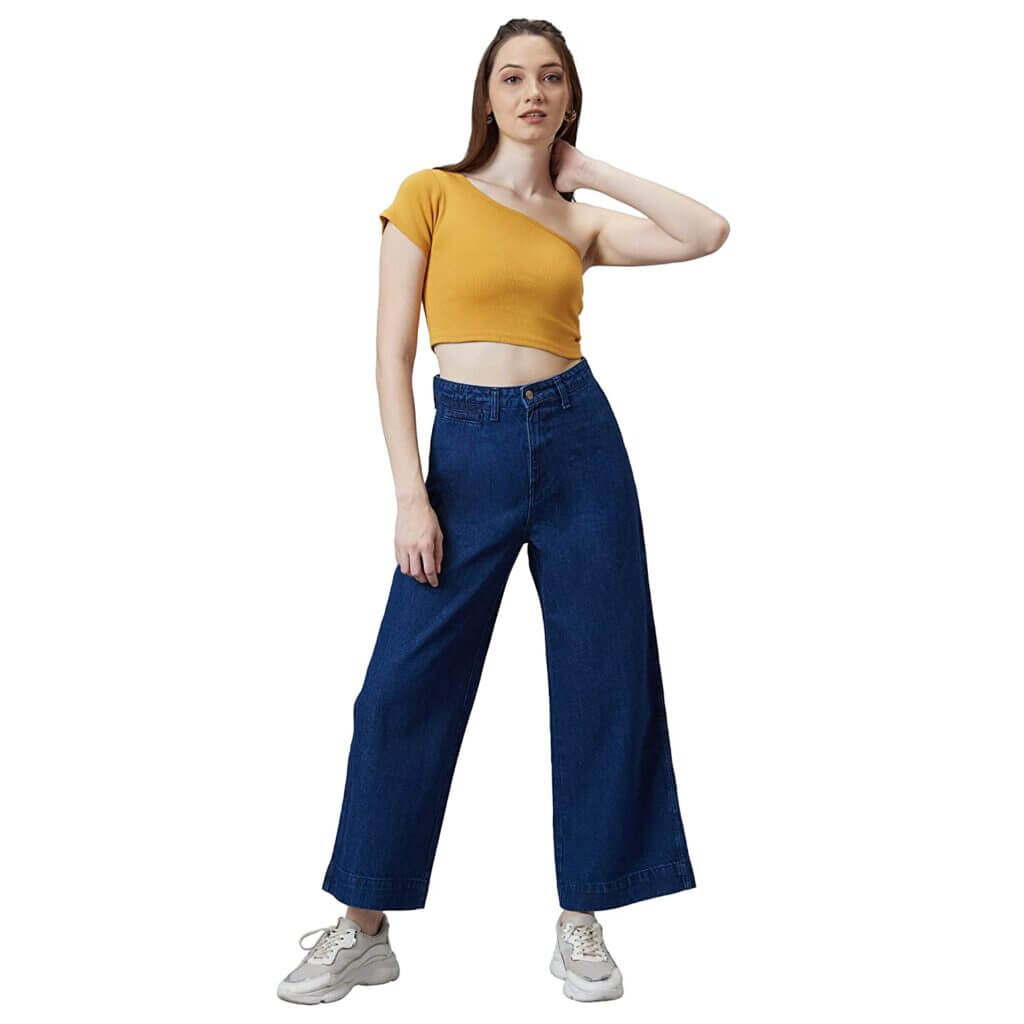 Miss Chase:
Miss Chase is an online retailer that offers a vast selection of wide-leg jeans for women. With options ranging from vintage-inspired to modern and trendy, there's something for everyone on this site.
Juneberry:
Juneberry is a sustainable brand that offers a range of high-quality wide-leg jeans. Their jeans are made from eco-friendly materials and are designed to last, making them a great investment for your wardrobe.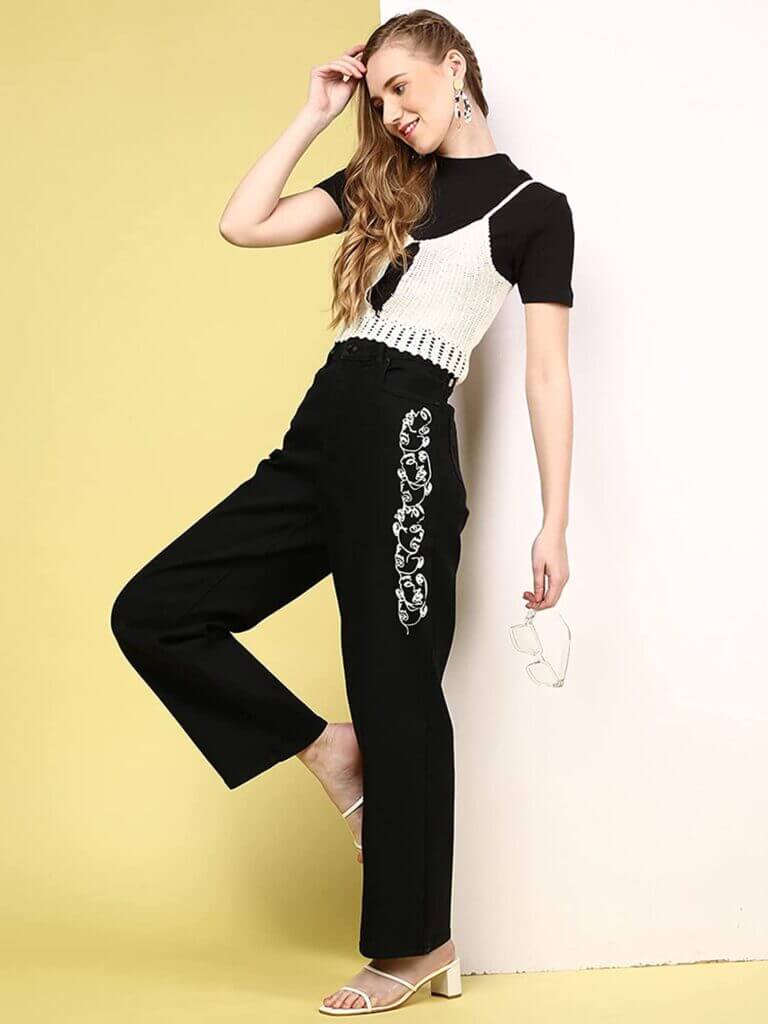 Conclusion
wide-leg jeans for women are a versatile and stylish option that can be dressed up or down. Whether you're looking for a comfortable and casual look or something more polished, there's a wide-leg jean out there for you. Experiment with different styles and have fun creating unique and stylish outfits that reflect your personal style.