Is your hair fall not stopping? Don't worry. I have brought for you Some products from Man Matters that I have used to stop my hair fall and my hair has grown too. So let's see the products of Man Matters.
I have used three products from Main Matters. The first one is Hair oil , Anti Hair Fall shampoo and one is Hair Gummies.
I am writing this article after 120 days of use.
Yes, there is one thing that I have used to maintain my lifestyle. when I was using all this products.
I exercise everyday. Take 6-7 hours of sleep. Eating on time And used in eating different types of fruits. I rarely eat outside products.
before purchasing the products. You can make an appointment with the doctors of Man Matters. Visit Man Matter's website so that you will know everything.
After taking the appointment. The doctor asks about all your hair problems and your daily life. He suggests the products as per your requirement.
It's completely free, you don't need to pay anything.
First we talk about Man Matters Hair Oil for Men 100 ml.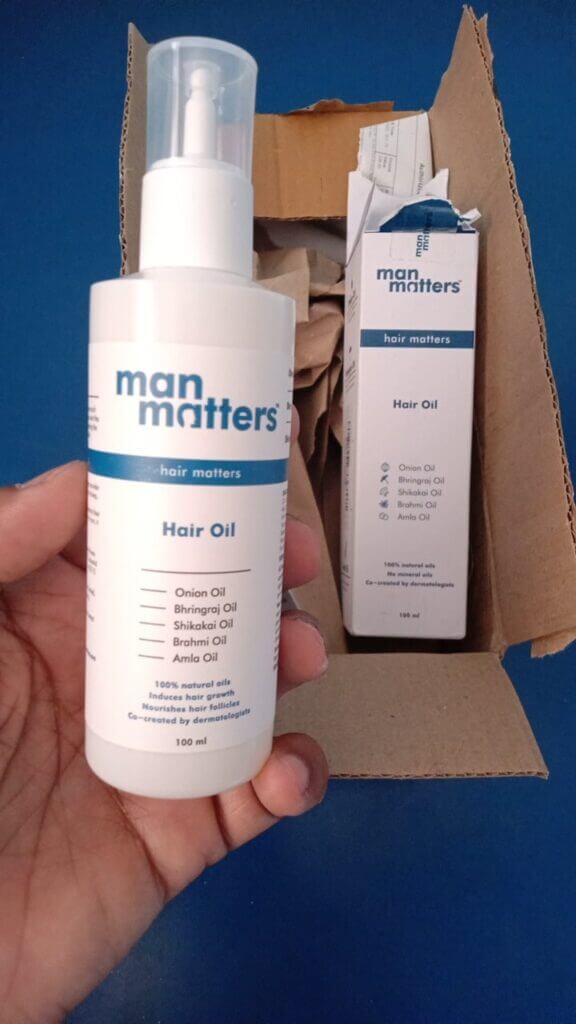 It is enriched with 5 natural essential oils for hair – Bhringraj oil, Onion oil, Amla oil, Shikakai oil and Brahmi oil.
This oil is formulated to nourish your hair and control hair fall.
100% natural hair oil with only 5 essential oils. Made from a combination of oils like bhringraj oil and onion oil for hair which helps in controlling hair fall and gives essential nutrients to the follicles.
This hair oil is enriched with fatty acids like Vitamin E, Oleic, Linoleic, and Polyphenols and essential oils like Bhringraj oil and Onion oil which promote hair regeneration and give a nice and soft shine to your hair. Dull, dry hair? And no, we say.
HOW TO USE:
Heat the hair oil for 30-40 seconds and massage it gently into the hair roots with your fingers. Use extra quantity where the hair is thinning and leave it on for at least an hour. Or you can use it at night time. Allow the oil to seep into your scalp overnight.
To get the best results wash the hair with Man Matters Hairfall Shampoo Apply this regularly for 60 days to start noticing the reduction in hair fall.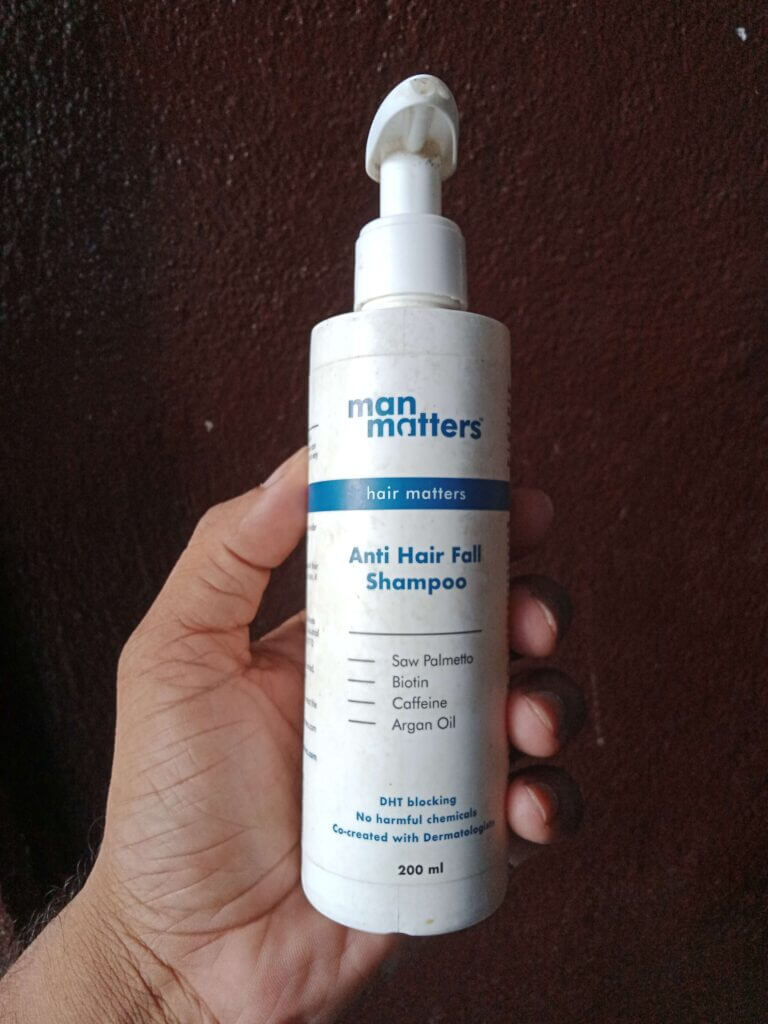 Now Let's talk about Man Matters Anti Hair Fall Shampoo.
It strengthens and nourishes the hair from root to tip.
Anti-Hair Fall Shampoo is specially designed to strengthen men's hair and promote hair health.
With regular use, your hair will become strong, shiny and smooth. Make this shampoo a part of your hair care routine to ensure healthy hair with better texture and thicker hair.
It cleanses your scalp and follicles to reduce hair fall.
The first step in controlling hair loss is to maintain a healthy scalp. This anti-hair fall shampoo cleanses your scalp from any dirt, dust and residue that is a result of daily exposure to pollution, keeping it hydrated and clean.
This shampoo unblocks and stimulates blood circulation in your pores for a moisturized, clean and healthy scalp.
Resists hair breakage for a nourished scalp for shinier, more resilient hair.
Nutrient Formulated with Biotin, Argan Oil and Caffeine.
Reduces hair fall and maintains overall hair health with a nice soft shine, this shampoo does it all.
Biotin is a vitamin that stimulates hair nutrition, thickens your hair and makes them more shiny.
Caffeine inhibits the DHT hormone, which is a major cause of hair loss in men. Argan oil is rich in Vitamin E to give hair a frizz-free look, which strengthens, repairs, hydrates and softens your hair.
Forget being wary of hair covered with dread or dandruff.
Also Read – Resistance Bands Great Way For A Full-Body Workout
Hair Fall Rescue Shampoo is the one-stop solution for all men and hair types, guaranteed to make you feel more confident about your hair and overall physical appearance.
Simply apply it on wet hair, massage it into the scalp and leave it on for 2-3 minutes before rinsing, so that your scalp gets full nourishment and reduces hair fall during washing.
Safe to use, free from parabens and sulfates.
This FDA-licensed shampoo is sulfate, SLS, and paraben free and free of any preservatives or harmful chemicals commonly used in cosmetic and pharmaceutical shampoos.
The mild shampoo is made with pure and natural ingredients that provide a complete package of nutrition to control hair fall, promote hair regrowth and maintain healthy shiny hair.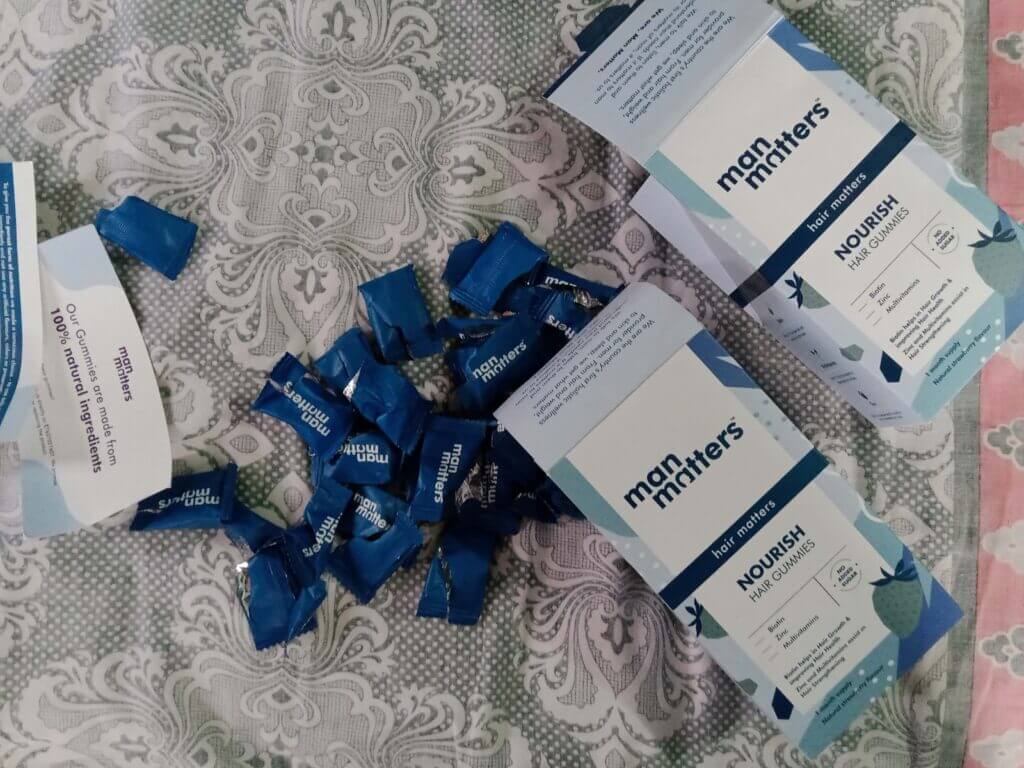 Man Matters Biotin Gummies are formulated with pure easy-to-absorb biotin that is rich in fatty acids and powerful antioxidants that nourish your hair. Gummies promote rapid and proper absorption of nutrients, resulting in improved health of your hair.
Delicious gummy with a unique blend of Biotin, which helps to maintain healthy hair. Zinc repairs the hair tissue. Vitamin E to reduce oxidative stress. Vitamin A to reduce hair breakage and Vitamin C to prevent aging of your hair.
100% vegan gummies that are in delicious chewable form with the nutrients you need to strengthen your hair.
These delicious gummies are strawberry flavored. It was rated the #1 choice in the taste tests we did! So say goodbye to boring biotin pills and pick up amazing hair gummies that will make you want to stick to the healthy habit of daily nutrition for hair.
It is helping men to live with confidence.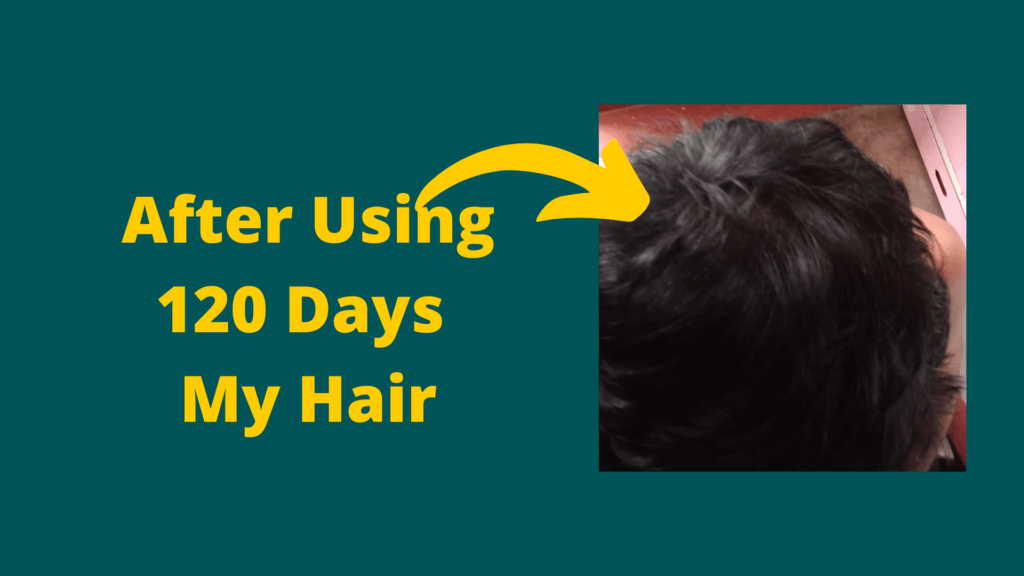 Conclusion
Man Matters Products which I used all works well. My hair is healther than before. I think You have to use one time.
Especially for vegetarians. This is a gummy specially formulated for men with all the right nutrients for healthy hair and is with you in your mission to live confidently.
How's the information? If you like please comment in the below inbox? If you have any suggestions then comment. Please share this information with your family and friends. Thanks.