Resistance bands are an inexpensive way to work out that provide many benefits for your fitness.
They are available in a range of different levels to suit all fitness levels, and once you know how to use them they are easy to pack up and take with you on the go.
Read this post for why resistance bands are great!
What is a resistance bands?
Resistance bands consist of a band that is elastic and offers resistance as the band is stretched.
They come in different levels of resistance and can be used as cross-training tools or rehabilitation tools for those injured.
They're inexpensive, easy to travel with, and offer a great way to work out at home.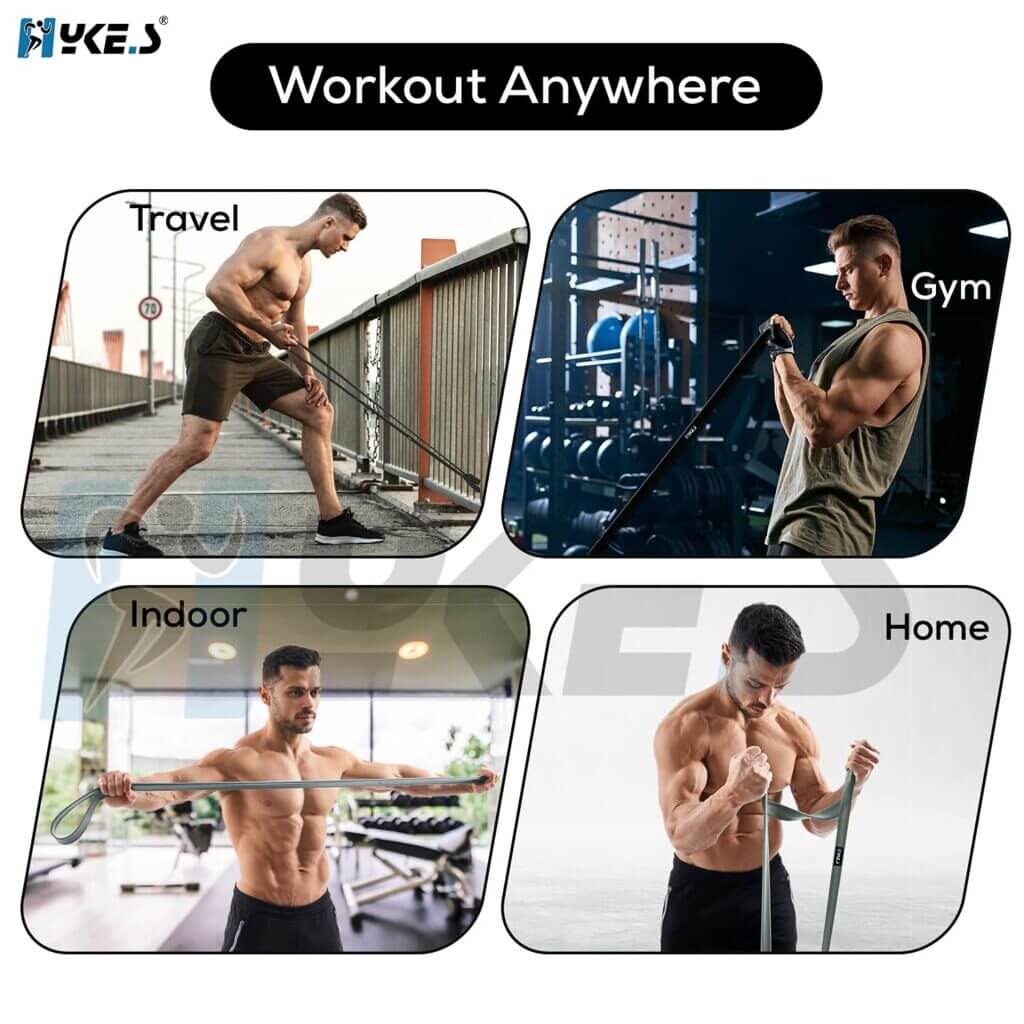 Benefits of using a resistance bands for your workout
Resistance bands are a great, inexpensive way to add variety to your workout. you can use it in many different ways and they provide a full body workout.
Resistance bands are lightweight and portable. It can be placed directly in your sports gym bag without occupying too much space.
The resistance band also provides an effective stretch before or after a workout.
How to use a resistance bands
Resistance bands are a great addition to any fitness routine. They are lightweight, portable, and inexpensive compared to other workout equipment.
Using them is also easier to recover from because they don't put as much strain on your joints as other workout equipment can. Start with a light band for starters and gradually increase the resistance to meet your needs.
Bulmarc's Pull Up Power Bands provide a convenient all-in-one solution that gives you everything you need to build muscle, lose weight, increase flexibility, power, speed, and explosiveness.
Whether working out at home, the park, hotel room, beach or at the gym, take your weight lifting program to the next level with these power bands, an advanced strength building technique.
They are great for assistance with pull-ups or added resistance to all major lifts. Resistance bands allow for stronger peak contractions, reduce stress on your joints and are extremely portable allowing you to get your workout anywhere, anytime.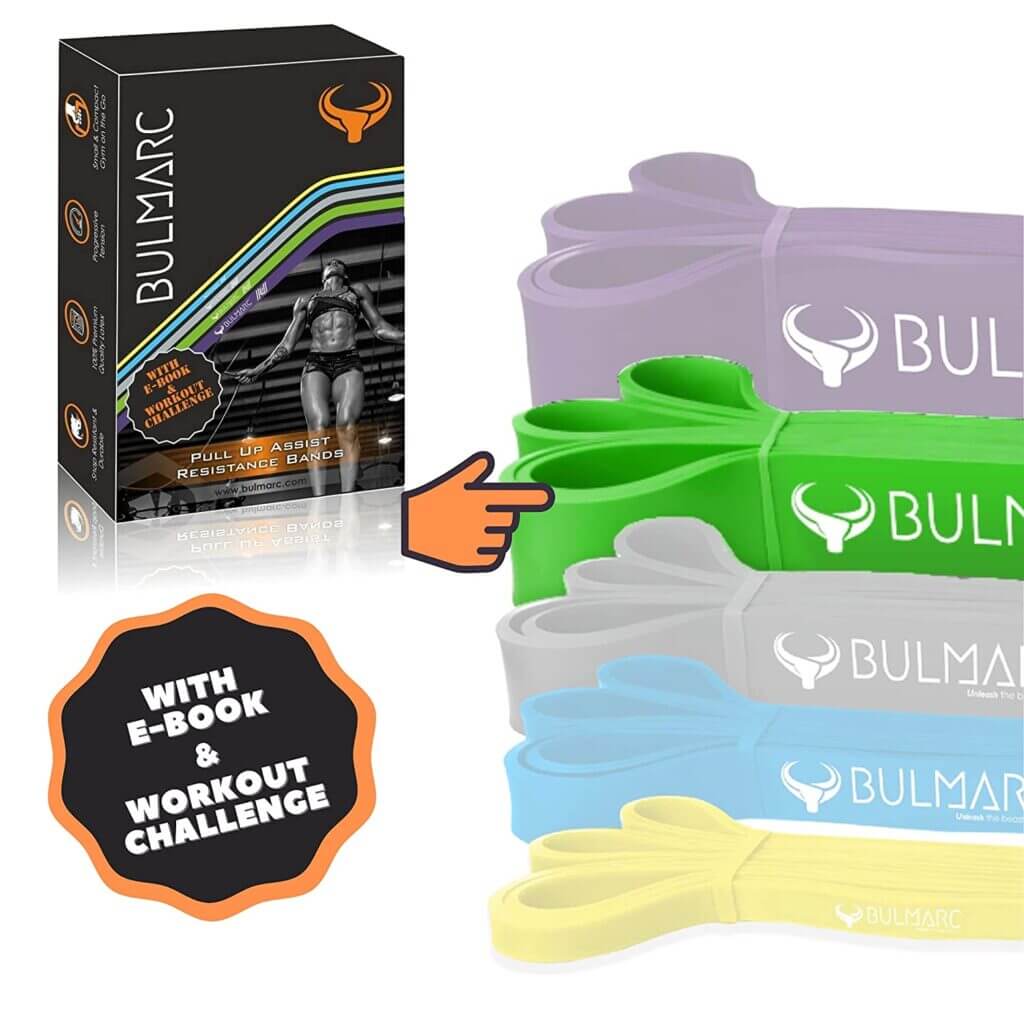 Features
Pull Up Resistance Bands with Progressive Tension
Vibrant Colours
Portable and Light
Full Body Workout
No Heavy Investment in Gym Membership
Downloadable E-Books with 65+ Exercises
Downloadable 21 Day Workout Challenge
Workout Planner and Diet Tracker
Resistance bands for beginners
Resistance bands are typically used for strength training. You can do many different exercises like bicep curls, tricep extensions, and squats with these bands. These bands are also portable, so you can take them anywhere with you! They're affordable and perfect for resistance training beginners.
What are the exercises you can do with a resistance band?
A resistance band is a long tube made of stretchy material that creates tension to help you perform a variety of exercises.
The exercises you can do with a band are endless, but here are some common ones: squats, lunges, knee extensions, biceps curls, triceps dips, high steps and thigh abductions.
Resistance bands work for any fitness level and come in various weights from light to heavy.
These Resistance Pull up bands helps to tone the entire body from Fat to Fit.
With these Bands, you can train the entire Upper and Lower Body such as Arms, Chest, Abs, Back, Legs, and Hips.
One band makes you suitable for Body Stretching, Resistance Training, Physical Therapy, Home Workouts.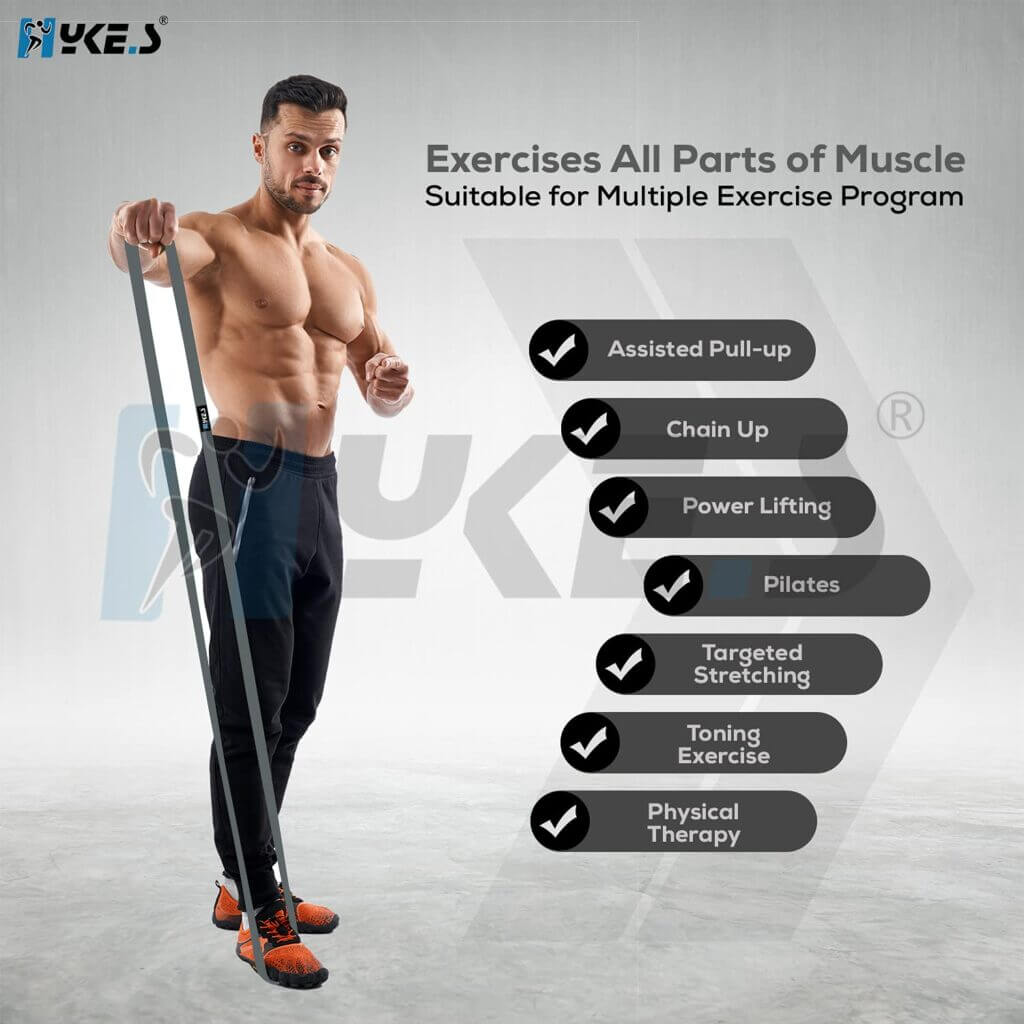 Conclusion
In conclusion, using resistance bands is a great way to get a full-body workout and improve your fitness.
They are easy to use and store, and they can be used by people of all fitness levels. You can use them at home or in the gym, and they are a great way to add variety to your workout routine.
FAQ
Are resistance bands really effective?
Absolutely. In fact, a 2019 study demonstrates that resistance band training produces strength improvements that are comparable to those produced by utilising standard gym equipment. Resistance bands may not seem like much, but Travers asserts that they are just as effective at building muscle as conventional weights.
Is it OK to use resistance bands everyday?
It is typically advised to take scheduled days off from resistance training to give the body time to recover from the strain of the workouts. Nonetheless, it might be OK to resistance train up to six times each week, depending on your objective and level of experience.
how was this information ? was it helpful for you ? Please comment and share it with your friends and family ? To get this type of important information. you can subscribe to my blog. Thank you, my friends.