When it comes to buying a new laptop, we often get confused about what kind of laptop to buy.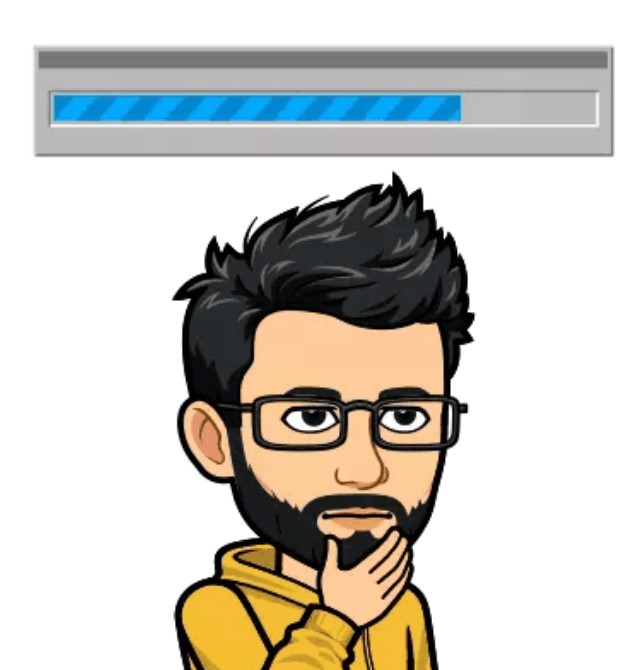 such as how much display size should be taken.
What is the difference between HD Full HD and USD display,
Intel and AMD, an integrated graphics card and a dedicated graphics card,
a DOS and a window laptop and HDD and SSD hard disk?
If you know all this then you can easily buy a better Laptop according to your budget.
So let's know about the Laptop Buying Guide in India one by one in short and very easy ways.
Content-
1. Screen size
2. Display
3. Processor
4. RAM
5. Graphics Card
6. Hard disk
7. Dos And Windows
8. Best Laptop
Screen Size
Talking about the screen size, the screen comes in different sizes and all are measured diagonally.
The most popular screen size is 13 to 15 inch but there is also an 11 to 17-inch screen.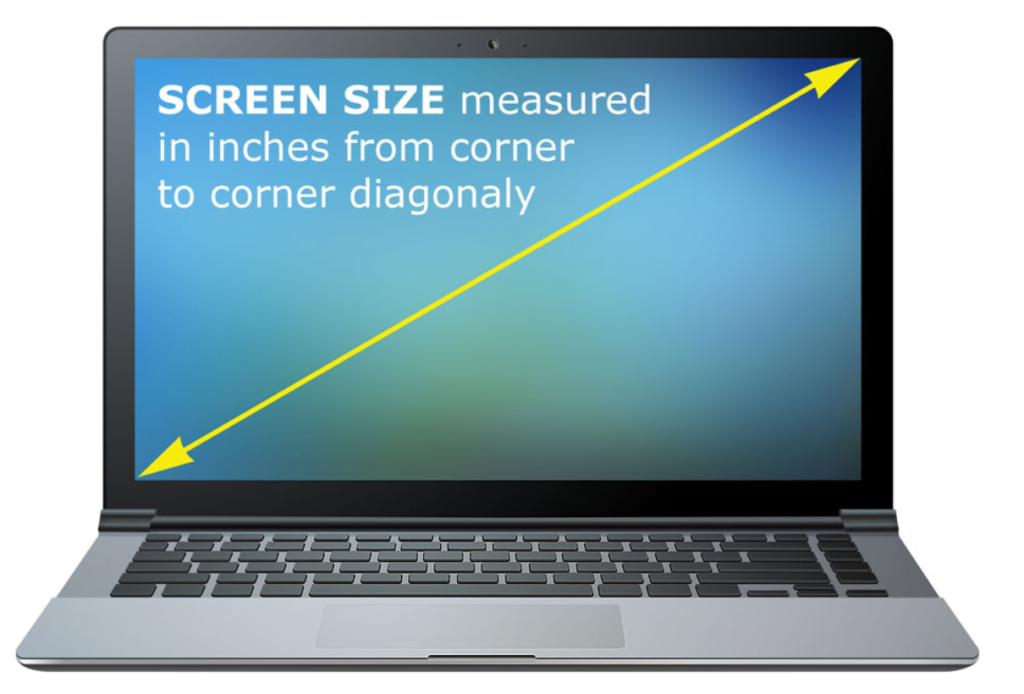 The larger screen size is good for gaming, photo or video editing, watching movies, and other work.
Small screen size. They are light and easy to carry.
keep in mind that if there is a big screen, it will be heavy.
    If you have to carry a laptop more then you can have a screen size of 11 to 14 inches.
Display
if we talk about the display, it has HD and full HD and an Ultra HD and 4K. Just like in a cheap laptop you will get to see HD display.
In the costly laptop, you will get a full HD display.
You will get to see more expensive laptops in Ultra HD and 4K. So here you can select the display according to your needs.
Processor
Next comes your processor, computer system, or any mobile system.
The processor that is in it plays the most important role.
If you go to the market, Normally you can see core i3, core i5, core i7,
or the latest processor in core i9, core a laptop.
Generation is written below like 3rd generation, 4th generation, 6th generation, 7th generation, and the latest 10th generation.
Now you will ask what is this processor, then people who do not know?
I explain to you in short simple language, you can compare a processor with a car engine.
if your car's engine is new, then your car will run fast and smooth. In the same way, if the processor is the latest, then it will run fast and smooth.
It will be not hang. if the engine of the car is old, then your car speed is slow. Take time to start, in the same way, if your processor is old.
Take time to open, it will take time to load the application.
When you open, it will take some time.
Intel and AMD is the name of a processor company that is quite famous.
Core i3, i5, i7 is the latest name all this is the name given by Intel.
like this AMD also gives name of the processor.
Also Read – Best Smartwatch for tracking your fitness and health
Here processor core i3, core i5, core i7 Finally understand what it is?
you have to understand the core and what they are.
Let me explain to you in an easy language. Suppose that your brain is basically a processor.
The core is your both hand here, if you work, both will work well.
suppose it takes 5 minutes with both hands to work, if you have four hands,
you can do that work faster. Will do By the way,
There are 2 cores, 4 cores, 8 cores. if you have More cores then the processor will be faster, if you have understood anything here
then you will understand what is the core i3 core i5, and Core i7.
Here processor i3, you get cheap, this processor is good for your normal task Like you do searching, data entry work, watching a movie, office use.
it is a bit cheaper than core i5 and core i7 processor.
we see processor core i5 or dual-quad core it is for heavy tasks like heavy apps, software, normal video editing & game.
It will be a little bit costly than processor i3. like it processor core i7 & Core i9 comes. it is used in high-end laptops.
Better for 4k editing, heavy games, heavy software. it is most costly and performance on the top level.
Here generation like 3rd gen, 5th gen, 7th, 10th gen means it's some improvement happens in increasing order and power efficient.
It will increase costs according to increasing order, so always try to take the latest generation laptops.
RAM
Next is RAM, which is the important part of the laptop.
RAM means random access memory. Here, all the computers or laptops when you open any application. all are opened in your RAM.
You will ask here how much memory our laptop should have.
If you buy a laptop with core i3, then it should have minimum 4GB RAM. and if you buy a laptop with core i5, then it should have 8GB RAM.
similarly and core i7 should have 16GB RAM or 32 GB RAM.
Graphics card
Know your graphics. Graphics also plays a very important role in laptops. When you are playing game in a laptop, graphics are your two types. Integrated Graphics card and Dedicated graphics Card, but before that you have to understand what your graphics is. If graphics are simple Understand that whatever you see in the laptop like video, game, photo, it is all possible, because of this the graph is a visual image.
Suppose there is a 2GB integrated graphics card. That it will use 2GB from your processor RAM what is the reason for this.
your problem of hanging the laptop while gaming and editing videos.
So always remember that if the integrated graphics card is given.
It is the graphics card of your RAM that is used as a graphic card.
If your laptop has a dedicated graphics card then it means that your laptop has a separate 2GB graphic.
The processor that is there on the card will not be used by the RAM in any way like a graphics card, because here you have a separate graphics card.
So you will not have the problem of hanging in playing heavy games and editing videos, so If you want to do video editing and play more games, then you can take a laptop with a dedicated graphics card.
Hard disk
Next comes your hard disk.
what is hard disk now? you will know that now you will save whatever data is on your laptop and whatever happens to the operating system is all from your hard disk.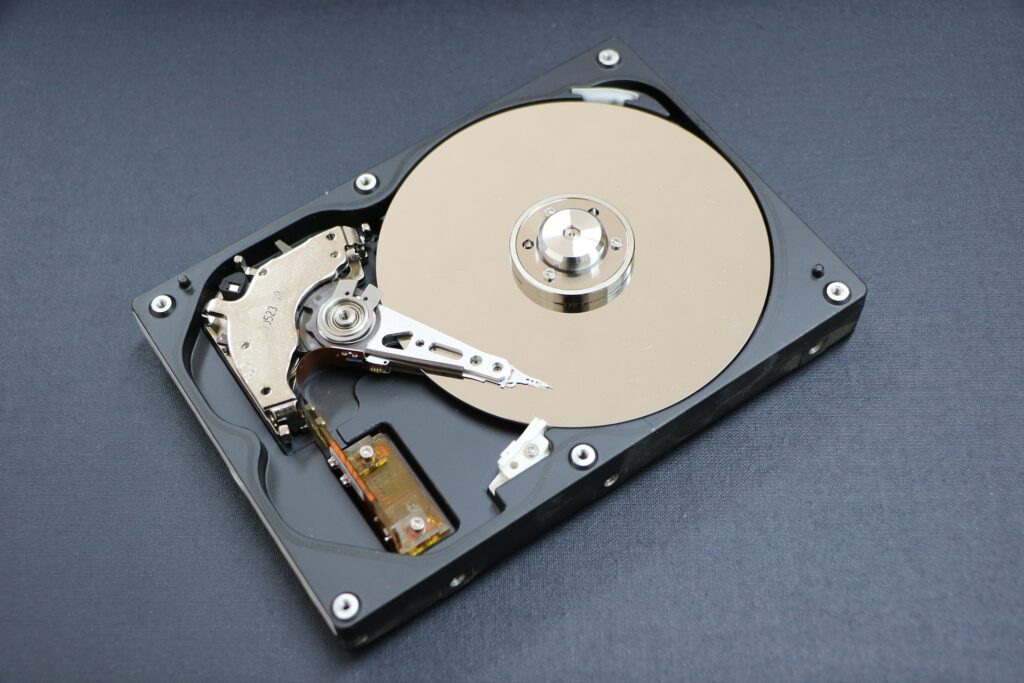 you can simply compare the memory card that is in your phone with your hard disk , which is internal storage.
we can compare it with a hard disk. so here you get to see two types of hard disk.
one is HDD (HARD DISK DRIVE) and SSD (SOLID STATE DRIVE) and the hard disk that are seen in all laptops are normal and can be worked on and they are very cheap and have a normal speed and are considered good for normal work and now the same Talking about SSD.
it's read and writes speed is better than HDD. it is more expensive and you get it in costly laptops. it's overall performance better than HDD.
Dos And Windows Laptop
After all these things, if you go to the market, then you get two types of laptops.
one is DOS and the other is Windows, so here you have to know the difference between them.
DOS laptop, your interface is text-based. Normal in the old laptop you had on your Dos based.
if you want a graphical user interface where your folder icon and the icon of the application then there are things that are graphical There is a user interface.
so you get to see it all in Windows.
If your Laptop has Dos, it means that you will have to install windows or Linux as per user needs.
Ofcourse you already have a window install in your laptop, then you will get expensive comparison of DOS.
I hope the Laptop Buying Guide in India gets a piece of good information for you. Share it with your friend and your family.
Best Laptop Low to High Price in increasing order